Singer, Actor, SRJC Alumna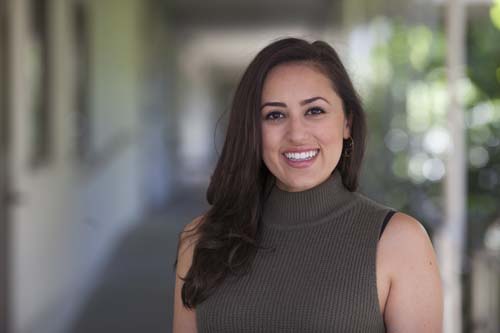 Professional singer and actor Carmen Mitchell has performed many memorable roles in Santa Rosa Junior College productions, including Christine in Phantom of the Opera, Fantine in Les Misérables, and Lady of the Lake in Spamalot. Her acting career also includes many plays and musicals in the North Bay, East Bay, and San Francisco. However, the new extraordinary offer she received from Disney On Ice will definitely take her to a new level of stardom. While most performers begin their big contracts as ensemble members, Disney On Ice offered her the chance to perform as a full actor in a brand-new role called The Host, performing alongside Mickey Mouse and Minnie Mouse in a new type of production. She will be the storyteller weaving together pieces of famous shows like Frozen, Tangled, Cinderella, Beauty and the Beast, and the newest Disney movie, Moana. She will sing, skate-dance, and interact with the audience for seven months, touring the entire East Coast. And this is not the first Disney On Ice offer she has received, but the second one!
Figure skating and ballet dancing consumed most of Carmen's childhood and youth. Her dad is an SRJC sports psychology instructor and former head basketball coach for the Bear Cubs, and her mom is the owner of Santa Rosa Dance Theater as well as a high school art teacher. Carmen started skating at Snoopy's Home Ice (The Redwood Empire Ice Rink) and began competing when she was eight years old. Throughout elementary school and high school, she skated early in the morning, went to school during the day, and danced in the evening at her mom's ballet company. Then she started her college education at the JC, with theatre arts classes and performances. She seemed on her path to fame when she received a job offer from Disney On Ice, to be in the skating ensemble for shows. But a severe knee injury and the doctor's verdict that she could no longer pursue those skating or ballet dreams crushed Carmen's hopes for a career in this field.
Carmen tried to redefine her life as an actress and singer. She took many music and theater classes at SRJC, was offered leading roles in college performances and local plays, and, with a group of friends, opened Redwood Theatre Company, a nonprofit local troupe producing social justice pieces and musical performances. As her local performing life was in full bloom and after years of physical therapy and full recovery, the Rising Scholars with Disney On Ice came at the perfect moment.
Carmen is looking at several tough months, missing her family since her first big contract will be taking her skating and singing all over the East Coast (including on Christmas). Meanwhile, her sister, Antonia, also an SRJC alumna, is also traveling the world with Disney, performing as Snow White. The hope of the Mitchell sisters is that one day they will be cast in the same show. The hope of Carmen is also that, one day, she'll get to play again Christine in Phantom of the Opera, but this time on Broadway. Our SRJC community is looking forward to reading about their successful careers in national magazines and specialty publications. 
---