Daniel Voisine, SRJC Distance Education Student
The day Daniel (Danny) Voisine was first able to walk onto the beautiful Santa Rosa campus in person was this summer, when he came to meet the college's president, Dr. Frank Chong, after several years of taking courses solely online. Danny recently shared his story with us, when he was interviewed about his experience as an SRJC distance education student.
Originally from San Leandro in the East Bay, Danny said that he was unable to speak until the age of six, due to birth complications and subsequent developmental delays. In spite of this challenge, he had the ability to read much earlier than he was able to speak – at the age of two. A speech pathologist recommended that he use a computer to help his communication, which he has continued to do since his third birthday.
He remembers his childhood fondly, saying that his mother took him to the library frequently. By the age of four, his favorite place was the library on the University of California, Berkeley campus, where he read college mathematics textbooks. With the ongoing help of a speech pathologist, he was able to start kindergarten by the age of six.
Danny went to elementary school in San Leandro, then in Hayward, and attended high school back in San Leandro. He excelled in many topics and loved learning, though he says he was never fond of physical education or art classes. By sixth grade, his teacher took a special interest in him and allowed him to use for class an advanced mathematics textbook. He studied and took the SATs early, scoring a 1160 in sixth grade and eventually a 1580 in eighth grade. Danny continued to take advanced math classes until he finished high school.
He learned about Santa Rosa Junior College from an older cousin who was a student at the time. Then his family moved to Shasta County and, several years later, Danny began taking online classes at SRJC. He said that this opportunity allowed him to explore various interests and to eventually find that he had a passion for psychology, child development, adolescent psychology and other topics that related to his own educational journey. "I'm very proud that I was able to take several classes with the same professor here," said Danny, while describing his favorite classes.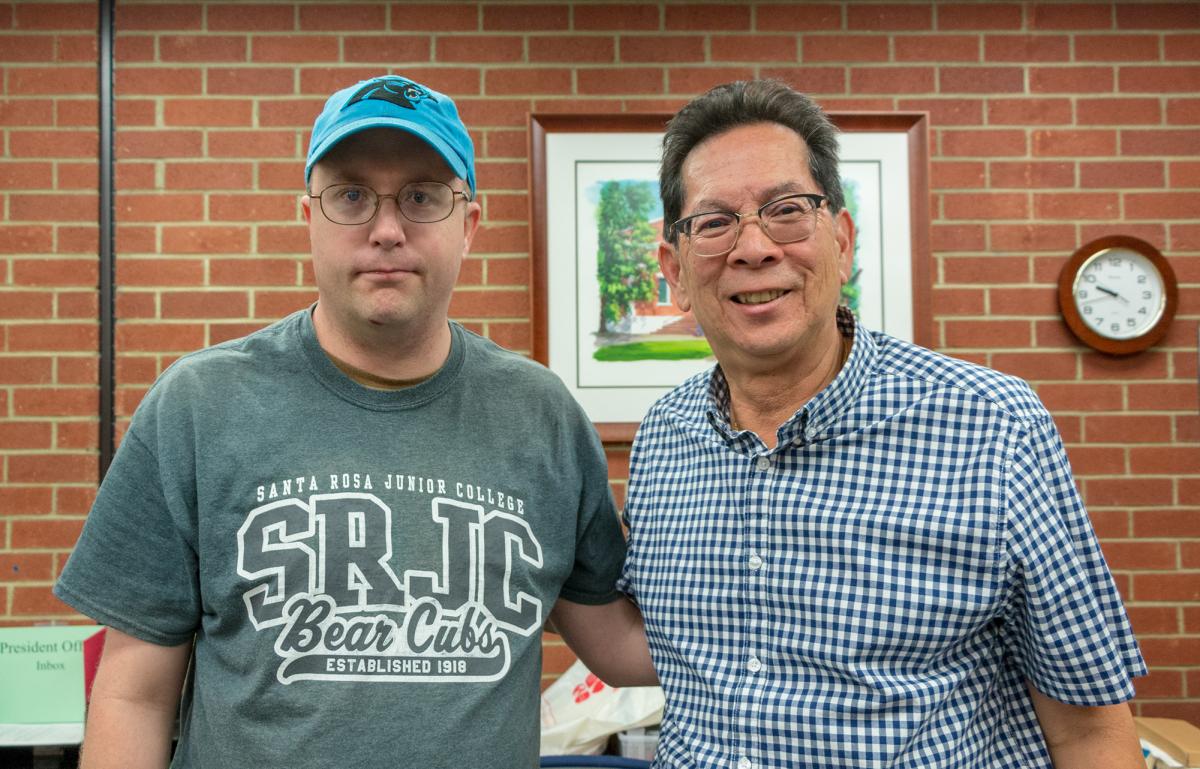 As he learned more in these courses, he was also better able to understand his own abilities. He found that he had a particularly special aptitude for sciences and that online classes, which may pose challenges for students that prefer in-person classes, were easier for highly organized students like himself.
In April 2017, he was diagnosed with autism, which he now sees as a blessing. He excels in online communication and takes pride in assisting other distance education students. He also appreciates working in online groups, which allows him to help his classmates understand difficult scientific concepts.
For three years, Danny took online SRJC classes before achieving his goal of meeting with the college President in person, to share his academic and career plans, and to seek additional advice. His other goal was to re-take his math placement test in person, as math is one of his favorite subjects and is the only class left for him to take in order to graduate.
Danny is now working to complete the requirements for four associate degrees from SRJC, in Social & Behavioral Sciences, Psychology, Sociology, and Humanities. He hopes to ultimately earn both bachelor's and master's degrees and to eventually work as a college counselor, preferably at SRJC. He has a passion for education and lives by a quote from the cellist Yo-Yo Ma, "Every day, I make an effort to go towards what I don't understand." 
---