Taking Spanish classes helped SRJC student Jordan Byrd travel and work abroad.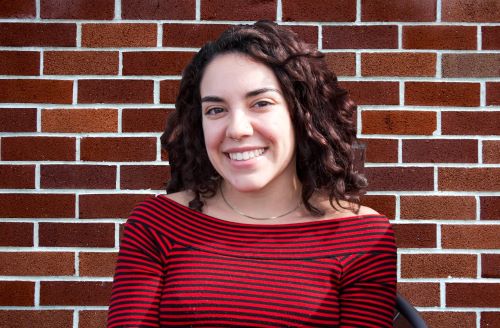 Learning from her family about the prestige and quality of education offered at Santa Rosa Junior College, Oakland-native Jordan Byrd moved north to Santa Rosa to take classes here. She planned to fulfill her requirements for all lower-division general education classes, with an ultimate goal of transferring and obtaining an advanced degree in Library Sciences. Jordan's passion for community involvement and integration also inspired her to broaden her horizon and learn a new language. Since Spanish is the second-most spoken language in California, she thought getting a solid grasp on it would help her communicate to more people. 
During the spring semester of 2016, Jordan mastered the basics of the language in a Spanish 1 class with Araceli Osorio. Her immediate goal was to manage conversation and interact with people while working abroad as an au pair that summer. In Madrid, Spain's capital, she tutored children and practiced her Spanish with their parents, which contributed to a deeper understanding of the language. Jordan felt that she bonded more strongly with the family because she spoke with them in their native language; they were excited to host an American student interested in learning more about their culture. 
In Fall 2016, Jordan came back to the U.S. and continued her studies with Spanish 2. With her better grasp on grammar and an extended vocabulary, she visited Cuba during the winter break and practiced more with local residents. As she says, "It helped a lot to take Spanish classes and then travel back and forth so what I learned I implemented right away. Also, it helped me to have a better grip on the language when I would share about my feelings and thoughts with the people who could speak Spanish fluently." 
Among other classes, during Spring 2017, Jordan is taking Spanish 3, which also helps in her work as a student employee in Doyle Library. She can now answer requests from current and prospective Spanish-speaking students who need help using the library or finding resources.
Jordan plans to attain an associate degree from SRJC, and then to transfer to Humboldt State University to continue her studies and deepen her understanding of another language. 
---
To learn more about the foreign languages we offer, check out the Modern and Classical Languages Department website.