Transfer Student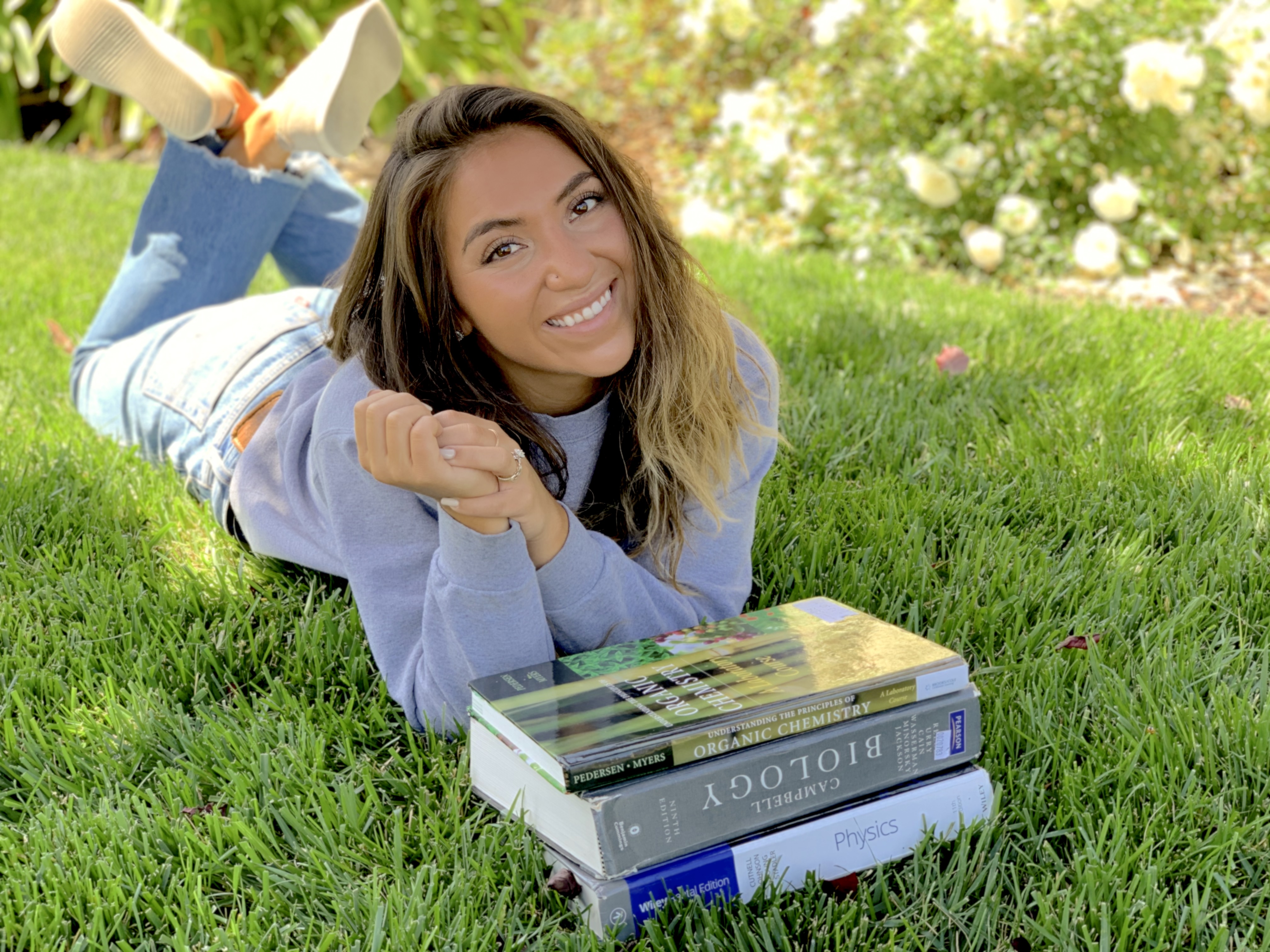 Stanford University took a keen interest in SRJC student Lexi Straube's application. Among other things, Lexi told the story of how she turned an unfortunate frog infestation in her shower into a science research project. And when Lexi received the acceptance letter from Stanford, it rose to the top of a list of 13 prestigious universities, including Cornell, Berkeley, and more. The fact that she received a full scholarship was even more welcome news.
Born in Santa Rosa, Lexi was raised across the street from Snoopy's Ice Rink, where she skated when she was young. Later, she moved with her family, of Pomo and Miwok Native American heritage, to the city of Sonoma. There, she attended the local elementary and middle schools and Sonoma Valley High School. She says that her interest in science started as a child. "I was kind of weird. I liked all these different animals and I would watch surgeries. My dad was a fisherman and I used to dissect the bait he didn't use. I also kept terrariums around the house."
While her parents did not go to college, her sister took some classes at SRJC then transferred to UC Berkeley, where she earned a BA in global economics. Lexi also enrolled at SRJC in a language class, in 2014, then started full-time on a Doyle Scholarship in 2015. She explored her options for a while and her "aha moment" came in a biological anthropology class. "The professor was talking about the Galapagos monkeys, and he brought up a study about the microbiome and how scientists were beginning to think it was your second brain," she said. "I remember feeling like I did not understand that and I wanted to know more. I felt very drawn to it, so I came home and went down a rabbit hole. Then felt I need to start the biology series. That's my calling. So I did. And the rest is history. I've been there for five years."
Throughout her years at SRJC, Lexi received several scholarships and applied for an internship at the prestigious Buck Institute for Research on Aging. After a year, she was hired as a research assistant. While studying, she also worked as a Pilates instructor to support herself through school and to stay active and healthy.
Lexi says that her SRJC instructors played an integral role in her success. Mas Iimura (organic chemistry), Shawn Brumbaugh (evolutionary biology), and Katy Jamshidi (cellular biology) not only expanded her love for science but supported her transfer applications and internships with letters of recommendation. Robin Eurgubian from the Transfer Center advised her and gave Lexi the confidence to apply for the schools she did not think would accept her.
"It really takes a village to transfer. I think that's something that people underestimate," Lexi said. "We have so many resources at the JC, but a lot of people do not use them. It was not easy, but I had the best help in the world."
After doing extensive research, Lexi made a spreadsheet with 88 schools for her application process and reviewed a probability curve that predicted her acceptance rate. She was accepted to 13 of the 14 universities she applied to, and eventually had to pick between two top choices: Stanford and Cornell. Stanford's offer won.
Lexi Straube received her SRJC degrees in Biology and Natural Sciences at the end of spring 2020. Her first semester as a Biology major at Stanford University will start in fall 2020.