Outreach & Diversity Director, Landpaths
"I was a migrant child. I've worked in the fields, so I know how hard it is to pick grapes. I didn't see my education in college as just as basically learning for myself. Teachers, counselors, and other members of the community helped me accomplish my AA and eventually, BA. Why not do the same?"
---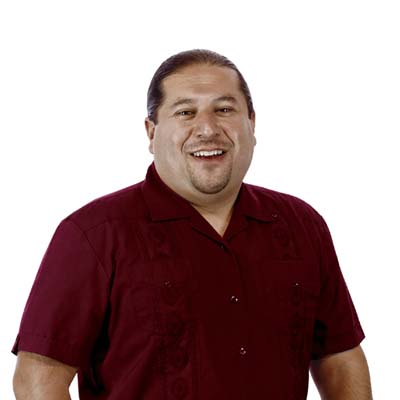 Omar Gallardo is the oldest child of immigrant farmworkers from Michoacán, Mexico, and the first one to pursue college. He is passionate about connecting people both to the land and to each other, while building community and staying true to his roots.
Omar's parents encouraged him and his four younger sisters to go to college rather than labor in the fields and vineyards, as most people in their community did. After a positive experience attending three years of the Adelante summer program for high school students at SRJC, Omar enrolled full-time to pursue a degree in history. In his first semester at the JC he got involved in grassroots organizing, helping in the movement fighting California Proposition 187,  a 1994 ballot initiative prohibiting undocumented residents from using health care, public education, and other state-wide services.
Throughout his years at SRJC, Omar was very involved in student activities. He participated in the Movimiento Estudiantil Chicano de Aztlan (MEChA) club, completed the Puente program, was an Extended Opportunity Programs and Services (EOPS) student and a Doyle scholarship recipient. He was welcomed, guided, and inspired by faculty and staff like Laura Larqué, Roberta Delgado, Brenda Flyswithhawks, Luz Navarrette, and many others, who taught him that education is more than helping the individual become better; it's also about serving the community. 
While pursuing his BA in history at Sonoma State University, and after graduation, Omar worked at different jobs: with migrant children in local schools as Outdoor Educator and Camp Principal Assistant, as Mental Health Client Specialist at Santa Cruz Community Counseling Center, and as Site Coordinator/Lead Organizer for the Graton Day Labor Center. In 2012 he joined LandPaths, where he helps to direct efforts to expand the diversity and relevance of its programs. With a love of the land inherited from his father, he now helps and educates local communities to explore the beauty of Sonoma County and to lead a healthier lifestyle through gardening and being outdoors. He also educates individuals and groups to take care of and respect Mother Nature. 
For the last 15 years, Omar has been an Aztec dancer and teacher for Danza Azteca Xantotl in Santa Rosa. Performing with over 30 members of the troupe, where his three and a half-year-old son is also a drummer, is his form of spirituality, and a way to teach the next generation to always stay in tune with the land, with the community, and with their essence.