SRJC Student, PEERS Coalition at SRJC Member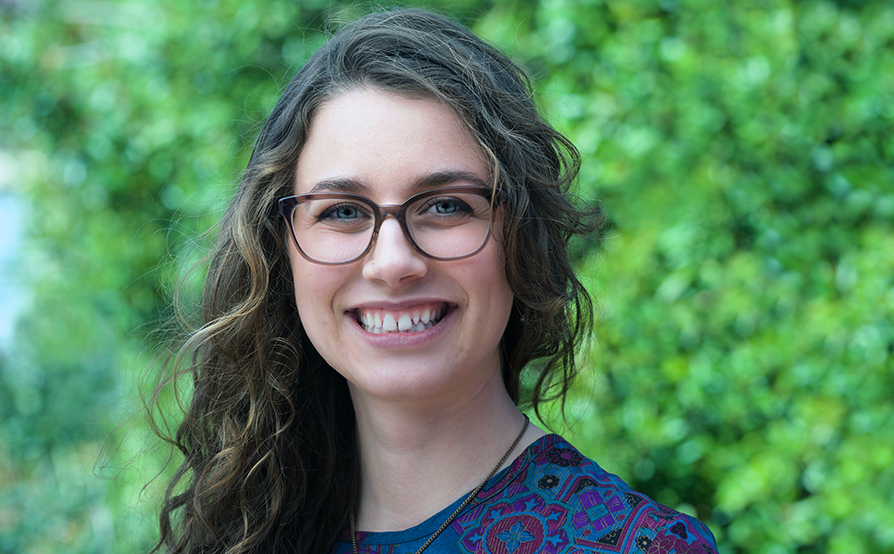 Natural Sciences student Sara Stoxen is a member of the PEERS Coalition at SRJC, a dedicated team of "health ambassadors" for Student Health Services. The role of this close-knit team of student employees is to promote information about campus health resources and about maintaining a balanced lifestyle, focusing on mental health.
Born and raised in Redding, California, Sara participated in a competitive sports team through middle and high school, which taught her a lot about discipline, teamwork, and leadership. Even though this was a great experience, Sara said that she didn't always fit in socially and felt discouraged from applying to four-year colleges directly thereafter high school. She saw her five older siblings (she is one of seven) endure emerging adulthood and with their guidance and her understanding of herself, she decided that a traditional path was not for her.
During a visit to see her sister, who was stationed in Hawaii with the Navy, Sara fell in love with the islands. When she turned 18, she took her savings and moved to Oahu, Hawaii. She worked there as a waitress for a while but didn't feel that the work would satisfy her need to be of service or contribute to the community.
Sara knew she always wanted to work in healthcare, so she enrolled in a phlebotomy technician program in Hawaii and completed her national certification. She said that this was her first step toward achieving her goal of eventually becoming a nurse.
Sara returned to California in 2016 to explore colleges and while on a road trip, she visited SRJC's Petaluma campus. After hearing from current JC students and doing some online research, she decided to apply.
She says that her experience at SRJC has been astounding. "I could not speak higher of the academics and the support groups that exist at the college," she said.
She was impressed by the support nets and resources available for students. "A few professors have made an enormous positive impact on my life. Still to this day, they continue to remind me that I can and will achieve my goals," she said. "I truly appreciate how much the professors care about their students and advocate for us." 
Sara's work with the PEERS coalition at SRJC combines her strength for teamwork with her passion for spreading knowledge about health and wellness. This team of highly-trained, energetic students does numerous class presentations about overcoming stress, anxiety, depression, developing healthy sleep habits, managing mental illness, and other things affecting the student lifestyle.
"I have never had a job that nourishes my soul as much as this one does. Working alongside professionals who I aspire to be like helps me to stay motivated," she said.
Sara has one more year to finish her prerequisites for a nursing program and this fall will start applying to universities across the state. One of her goals is to get a bachelor's degree in nursing by the time she turns 30 years old, then to pursue a master's degree or Ph.D.
Her dream is to become multilingual and work in South America with indigenous people, teaming up with environmentalists and environmental engineers to create water systems for people in rural areas who don't have access to clean water and medically treat those who are suffering from water-borne illnesses.
---