SRJC ESL and Culinary Student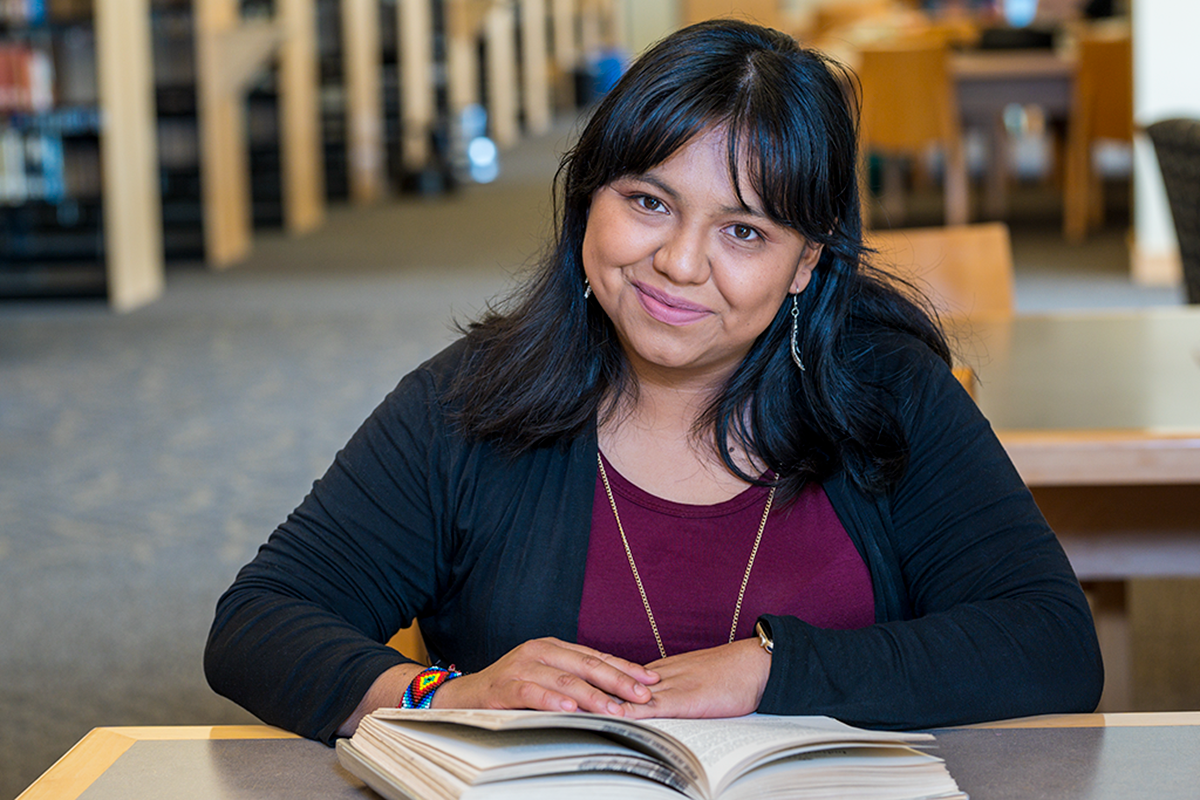 Learning a foreign language in a new country as an adult can be terrifying, intimidating, and an experience that will completely change and enrich one's life. Sharon Garcia, like many other immigrants throughout the years, experienced all those feelings and more. Yet, with courage and determination, she set one foot in front of the other, day after day, demonstrating the willpower to succeed and to be an inspiring example for her community.
Born in Mexico, Sharon Garcia relocated to New York in 2013 before moving to Santa Rosa a few years later to seek out treatment for her daughter's health problem. Sharon found jobs in the vineyards and worked for Gallo, then Kendall Jackson, picking grapes during the cold nights of the harvest season, as well as tending the vines year-round.
She did not have the chance to finish her high school education in Mexico, so when she heard about SRJC's High School Equivalency program in Spanish for migrant workers, she applied and in the summer of 2016, she achieved her certificate. This motivated Sharon to take the placement test for English as a Second Language (ESL) classes so she could continue to advance her education. Her goal was to study to become an executive chef but had to first master English before taking on culinary classes.  
In the spring of 2017, when Sharon started taking the first English classes, she could not understand the language. The English tenses gave her a hard time and, as she said, "I had to start again. I was like a child because I didn't know anything."
It took about a year of classes before she was able to speak with more courage. She started reading children's books in English, watched American cartoons with her daughter and watched movies with English subtitles, in order to get used to both the pronunciation and spelling of the words.
Initially, she was nervous to practice with her classmates because she thought they might not understand her accent. However, her instructors encouraged her to speak more and more. Because the ESL classes were a safe environment, where everyone had an accent, made mistakes, and learned, she felt comfortable practicing. One particular instructor, Gino Muzzatti, learned about her passion for cooking and invited her to give a class presentation about making sushi. As Sharon said, "He made me feel that I could succeed."
With her husband's support, Sharon is now a full-time student taking advanced ESL and culinary classes. She also takes care of her children. With a busy schedule, she finds time to study for classes in the Doyle Library, where she feels at home among the books and sees so many students like herself, dedicated to getting a degree so they could be an example and offer their children a better future.
As Sharon says, "I'm very happy because I see that my dreams, which that started in 2016, are now becoming real things. Even though my English is not good enough, I took the culinary lessons and that made me improve my skills. I'm happy because I am in this college and I feel at home." 
---