SRJC Alumnus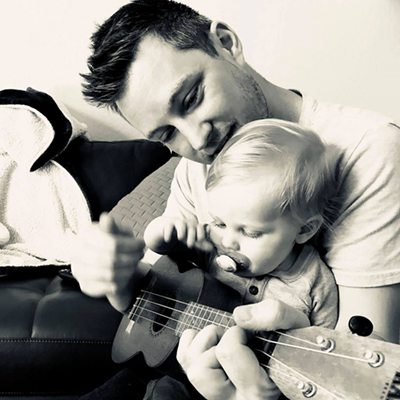 Sonoma County native and SRJC alumnus Tim O'Connell is an art and design authority in the tech industry who has held leadership roles at some of the most innovative companies in the industry like Facebook and Google. Tim puts his experience to good use when he isn't working by setting aside time nearly every evening to mentor up-and-coming design talent and freshly-graduated art students looking for career direction.
Tim attended SRJC from 2001- 2003 and graduated with an Associate in Arts, after which he earned a Bachelor's Degree at San Francisco State and moved on to earn his Master's Degree from the Academy of Art in San Francisco. Since then, he's been focused on helping shape the future in the world of tech advertising, visualization, and brand identity. He credits his SRJC art classes with helping shape his own future because the art classes at SRJC challenged him and helped him build his fundamentals in painting and illustration. He's also thankful for the scholarships he was able to use that made it easier for him to find his passion while attending SRJC. He said, "Because I had the Doyle Scholarship, I was able to really explore what I was passionate about, which landed me in the world of art and design." 
When asked about his most memorable times at SRJC, Tim reminisced about his Anthropology class with adjunct faculty Dr. Milner-Rose. Tim recalled his time in class by saying, "Dr. Milner-Rose would tell stories about her time researching the homeless population in the Tenderloin of San Francisco. It was so fascinating that it kept the whole class on the edge of their seats!"
Along with his colleagues, Tim has won multiple awards for his work including an Addy (The Emmy Awards for advertising). One of his more publicly recognizable works was a series of commercials and advertising done in collaboration with the Monterey Bay Aquarium and the San Francisco Giants.
Now, Tim lives in East Bay Area with his wife Renee and their two children. He's currently the Senior Art Director on the brand team of a startup that's getting ready to launch innovative new software for the restaurant industry. He's looking forward to the public reveal of his company and is very excited about watching the San Jose Sharks play another season of hockey.
*****************
To learn more about the art and design programs currently offered at SRJC, visit art.santarosa.edu. Consider giving to support current art and design students!