Vanessa Nava, SRJC alumna, Jack Kent Cooke Scholarship recipient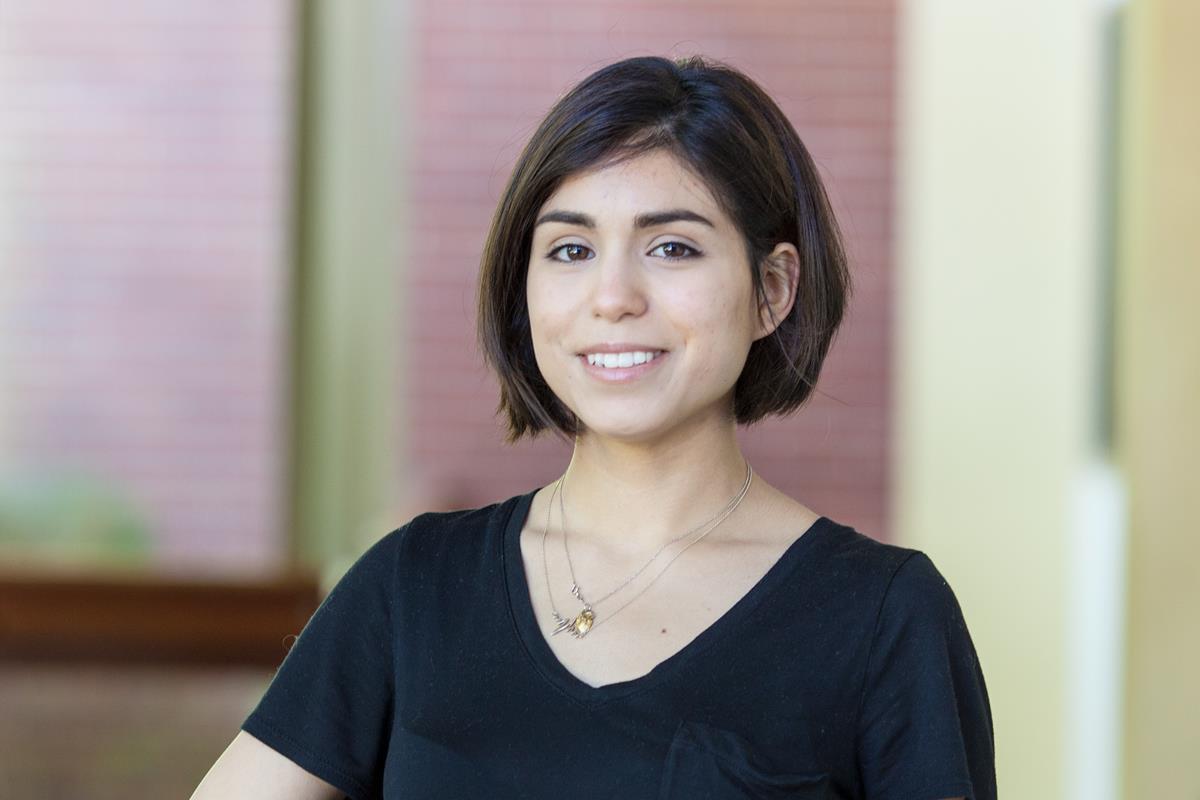 Vanessa Nava aims to be a physician-scientist, a doctor who is also doing research. While she isn't sure yet about her medical specialty, she has her future educational path all mapped and the resources to make it happen, thanks to a phenomenal achievement. Vanessa received the Jake Kent Cooke Foundation Undergraduate Scholarship, which will pay up to $40,000 per year to complete a bachelor's degree, with the possibility of additional funds for two more years of graduate studies.
In April 2017, the news that she was one of the 55 community college students in the nation winning this scholarship was astonishing for Vanessa, the oldest child of immigrants from Guadalajara, Mexico, now living in Rohnert Park, California. Her parents had limited resources to help her and her younger siblings get the best education. But there was motivation: her mom helped her make and sell tamales in order to pay for the Expeditionary Learning program at the former Mountain Shadows Middle School, an experience that made Vanessa even more enthusiastic about learning. She later attended Technology High School, a very competitive public high school at Sonoma State University. But even with a 4.0 GPA, she felt that she wasn't as good as her peers. Her confidence was hit hard when she was rejected from UC Irvine and other big universities she wanted to attend.
She came to SRJC to save money and raise herself to the standards she thought she needed to be in order to transfer to a four-year university. She worried that she wouldn't pass a Psychology class during her first semester here. But "Dr. Stephen Khamsi said, 'I believe you are a good student and you can achieve anything you want to succeed.' This comment really impacted me to this day," Vanessa says. Other instructors like Abigail Zoger (Biology), Susan Wilson (Anatomy), Derek Padilla (Physics), and the late Nick Anast (Physiology) challenged and uplifted her, taught her to question everything and made her realize how strong she is and wrote her recommendation letters for scholarships and programs. She also continued getting involved in student club life and complex extra-curricular projects. Additional contributions to her success included an internship at The Buck Institute for Research on Aging, research at Stanford Summer Community College Pre-med Program, and participating in Stanford's Leadership Education for Aspiring Physicians.
Vanessa worried about tuition at four-year universities and applied for many scholarships. One day, SRJC's President Dr. Frank Chong asked her to meet with him, she thought related to a research internship. The president and other administrators were there, a photographer waited to take her picture. When she was handed the Jack Kent Cooke Foundation scholarship award, she was shocked. As she modestly stated, "I did not even read it. I started to cry. I am very grateful and super blessed to have been given this. There are many hard-working students at SRJC who are deserving of this award."
Dr. Chong says that the prestige of the Jack Kent Cooke scholarship for community colleges is like the prestige of the Nobel Prize is to major universities, and he is very proud of Vanessa. No SRJC student has ever won this scholarship before Vanessa Nava, who now knows that she is far beyond the standards she once thought she could not achieve.
---