Director of the Gateway to College Program, SRJC Petaluma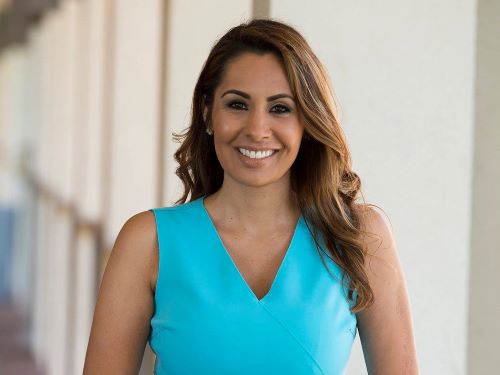 When she was just nine years old, Vanessa Luna Shannon already knew that she wanted to be a psychologist. "My early childhood and family experiences [being a child of a high-conflict divorce] really shaped what my career was going to look like," said Vanessa. 
Upon graduating from St. Helena High School, the Napa native chose to attend SRJC for several reasons. She explains, "My friends said SRJC was one of the best in the state, and that it had standards that were really similar to a university." Vanessa liked SRJC's affordability and the high quality of education, as well as the ability to stay close to her younger brother during his formative teenage years. She also appreciated being able to work in her hometown and commute to school.
While taking classes at SRJC and having multiple jobs, she also made it a priority to volunteer in organizations related to her field. She has worked at Planned Parenthood as an education coordinator, at Nuestra Esperanza (Our Hope) a nonprofit organization, as a substance abuse counselor, case manager, and program manager for gang-affected youth.
During her first semester at SRJC, Vanessa says "Psychology 1A changed my life." She describes her instructor, Brenda Flyswithawks, as "really straightforward and tough." She recalls feeling intimidated by the course initially, but took it as a challenge. "[Brenda's] lectures were so engaging and relevant to my personal experience that I loved going to her class." Toward the end of her freshman year, Vanessa's family and friends were affected by the influence of street gangs and other challenges in her community. She remembers looking at her textbooks while visiting friends in a hospital and making a commitment to complete her education, despite the difficulties. "I remember that moment, trying to find strength. I thought, the only way I 'm actually going to change the cycles of violence in my community is to get my education."
So she received her associate's degree from SRJC, then transferred to California State University, Sacramento where she earned a Bachelor of Arts degree in Psychology. 
In 2013, Vanessa was hired as Director for the Gateway to College program at SRJC Petaluma. The program serves disadvantaged youth motivated to complete their high school diplomas while earning college credits at the same time. Vanessa empathizes with some of her students, because she, too, felt very disconnected in high school. "It wasn't until I came to SRJC that I started taking classes that felt meaningful to me and that I actually enjoyed learning." She has also found SRJC's smaller Petaluma campus a plus for her students who are able to easily find the resources and services they need in order to be successful.
Vanessa has known for many years that students like those in her program need culturally sensitive support, which Gateway to College provides. And her rewards are powerful. "Each of my students leaves deep imprints on my life," Vanessa adds. And she feels grateful to care for the students like family members. 
---